MARGINALIZED TATTOO is a gay owned and operated artist studio.

It is at 4226 Melrose, near Vermont in Silver Lake, next to the Faultline Bar, in the building where Mr. S leather used to be.
Along with tattooing, it is the home of MARGINALIZED PUBLICATIONS, and the Marinalized COMIX store.
Dave Davenport, sole-proprietor.
Drop on by!
This website contains some
artwork of an adult nature.
If queer eroticism offends
your sensibilities, or irreverence
gets your panties in a bunch,
then it might be best
that you don't go any further.
If you are under 18, and/or
too uptight to go any further,
boot yourself out of this
E X I T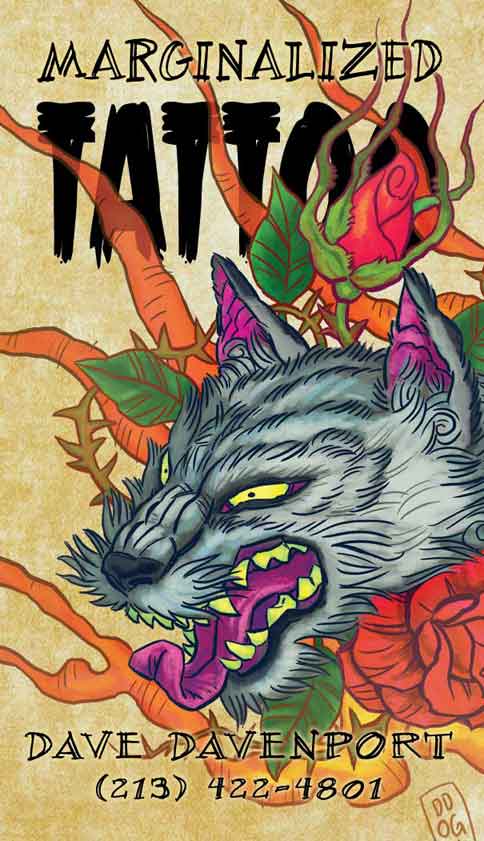 By entering you agree that:
1. I am at least 18 years old
and of legal age in my area.
2. I understand this site contains
material that may be considered
objectionable; 3. I will not pass
any information contained herein
to Minors or to anyone who would
find such images offensive.
E N T E R